By David May
Here is an infographic on having and keeping a greener office environment. Just a little maintenance can go a long way to improving making your office a little better for the environment. These are easy steps to put in place but can go a long way in the long run.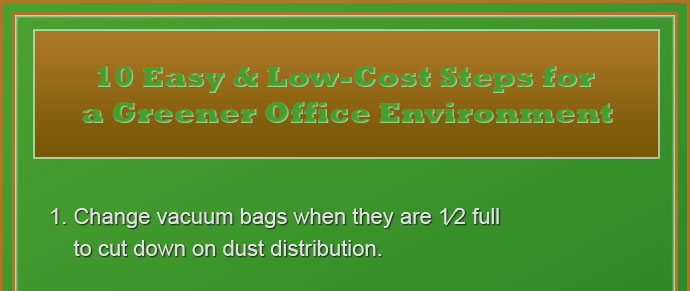 Feel free to share this with anyone who could use a maintenance program or put it on your blog.
(Please link back to us for proper credit. If you want the full-size PDF … click here)
You can also see a great little graphic on how you can save money with a maintenance plan. View our carpet life cycle analysis post.
JPM Enterprises is a hard surface maintenance and commercial carpet cleaning company that provides
these services to businesses not only in Texas but nation wide.
JPM Enterprises, Inc.
1115 Shady Lane
Austin, TX 78721
512-380-0444
JPM Website: http://jpm-enterprises.com